Cyber risk are embedded in the operations of organizations across all sectors and countries. Technology advances also create new forms of cyber risk. No company is fully secure, no matter how sophisticated its cyber defense mechanisms.
For fourth years DataSecurAI 2023 Event, ABDI gather technology experts companies with outstanding speakers, Banking, policy makers and Ministers of Republic of Indonesia, for share the new insight in Big Data, Cyber Security & AI Technology.
How Cyber Security framework help us to sustain & survive in the future. Join with us, in this two days cyber security websummit on:
Day 1 – Tuesday, 07 March 2023 | Day 2 – Thursday, 09 March 2023

2 Full Days Online Web Summit

300+ Summit Delegates and C-Levels

1 Book Launching on Data Security

20+ Keynote and Panelist Speaker
---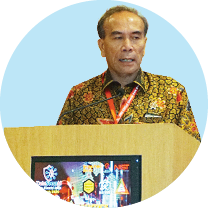 "BSSN sangat mendukung upaya ABDI bersama komunitas swasta lainnya, dalam memberikan informasi dan sharing knowledge terkait dengan keamanan siber sebagai bentuk sinerji atau kolaborasi dari semua pihak, dari kalangan akademisi, bisnis dan pemerintah bisa diwujudukan melalui forum dan kegiatan seperti DataSecurAi ini."

— Hinsa Siburian
---
MINISTERIAL, KEYNOTE AND PANELIST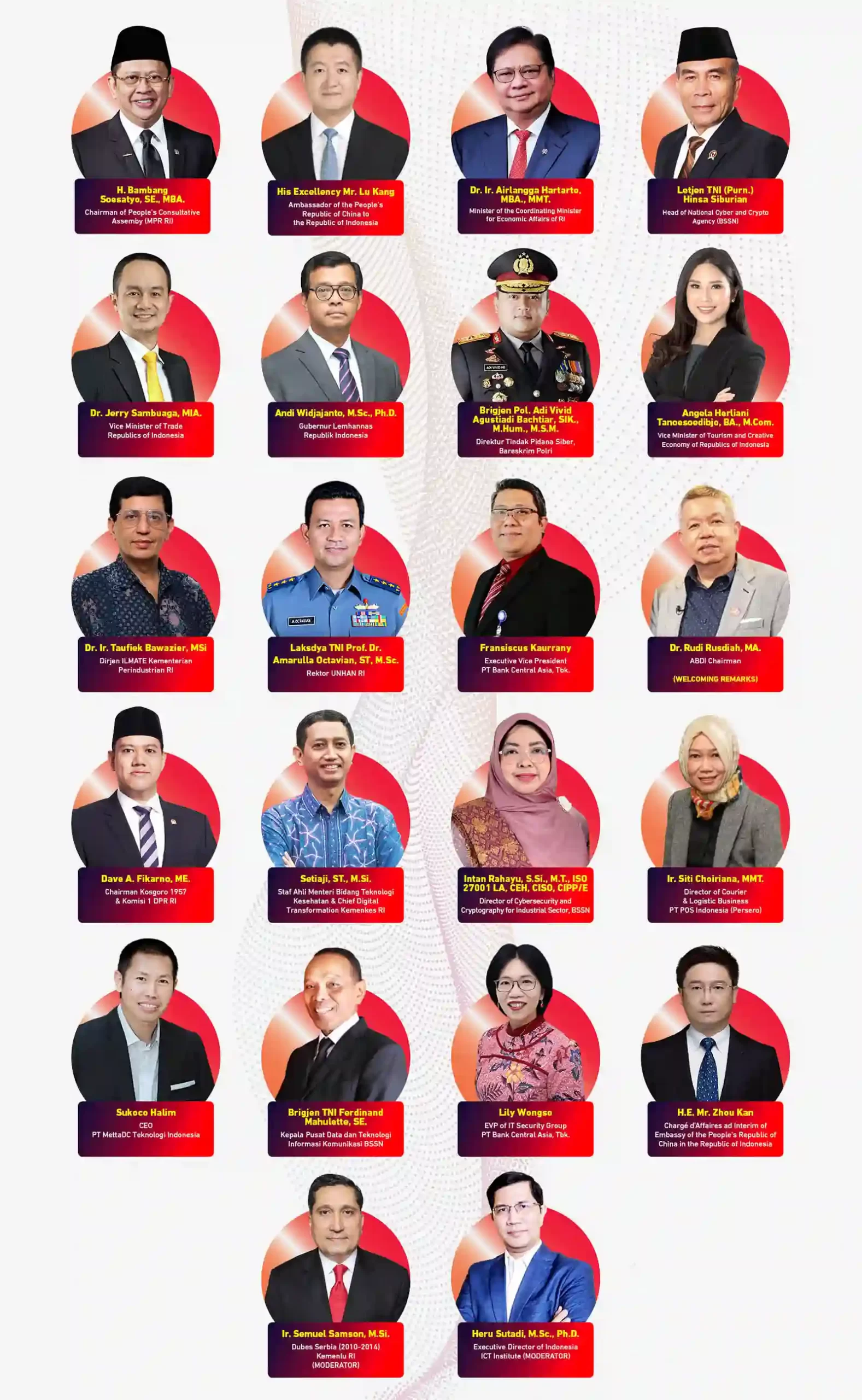 4TH DATASECURAI 2023 AGENDA
Day 1 BCA e-Hall
Tuesday, 07 March 2023 | 13:00 – 16:00 WIB
Theme: "Data & Cyber Security (Including Privacy & Infrastructure Resilience)"
Ministerial & Keynote Speakers:
Letjen TNI (Purn)Hinsa Siburian (Kepala BSSN), Dr. H. Bambang Soesatyo, SE., MBA. (Ketua MPR RI), Andi Widjajanto, M.Sc., Ph.D. (Gubernur Lemhanas RI), Fransiscus Kaurrany (Executive Vice President PT Bank Central Asia, Tbk.), Brigjen Pol. Adi Vivid Agustiadi Bachtiar SIK., M.Hum., M.S.M. (Direktur Tindak Pidana Siber, Bareskrim Polri), Dr. Rudi Rusdiah, MA. (ABDI Chairman (Welcoming Remarks)).
Panel Discussion:
Intan Rahayu, S.Si., M.T., ISO 27001 LA, CEH, CISO, CIPP/E. (Director of Cybersecurity and Cryptography for Industrial Sector, BSSN), Lily Wongso (EVP of IT Security Group BCA), Setiaji, ST., M.Si (Staf Ahli Menteri Bidang Teknologi Kesehatan & Chief Digital Transformation Kemenkes RI), Sukoco Halim (CEO PT MettaDC Teknologi Indonesia), Heru Sutadi, M.Sc., Ph.D. (Executive Director of Indonesia ICT Institute (MODERATOR)).
Day 2 ABDI e-Hall
Thursday, 09 March 2023 | 13:00 – 16:00 WIB
Theme: "National Resilience for Better Indonesia (Focus on Industry, Market, Economy Resilience)"
Ministerial & Keynote Speakers:
Dr. Ir. Airlangga Hartarto, MBA., MMT. (Menteri Perekonomian RI), Dr. Agus Gumiwang Kartasasmita, M.Si. (Menteri Perindustrian RI), His Excellency Mr. Lu Kang (Ambassador of the People's Republic of China To the Republic of Indonesia), Dr. Jerry Sambuaga, MIA. (Vice Minister of Trade of Republics of Indonesia), Angela Herliani Tanoesoedibjo, BA., M.Com. (Wakil Menteri Pariwisata dan Ekonomi Kreatif RI), Dr. Ir. Taufiek Bawazier, M.Si. (Dirjen ILMATE Kementerian Perindustrian RI), Ir. Siti Choiriana, MMT. (Director of Courier & Logistic Business PT POS Indonesia), Laksdya TNI Prof. Dr. Amarulla Octavian, S.T., M.Sc., DESD., CIQnR. (Rektor UNHAN RI), Dr. Rudi Rusdiah, MA. (ABDI Chairman (Welcoming Remarks)).
Panel Discussion:
Brigjen TNI Ferdinand Mahulette, SE. (Kepala Pusat Data dan Teknologi Informasi Komunikasi BSSN), HP Enterprise, Dave A. Fikarno, ME. (Chairman Kosgoro 1957 & Komisi 1 DPR RI), Dr. Rudi Rusdiah, MA. (ABDI Chairman & CEO Micronics Internusa), Ir. Semuel Samson, M.Si. (Dubes Serbia (2010-2014) Kemenlu RI (MODERATOR))
---
*This agenda still going on updated.

---